OUR MENU –
SIMPLE. DELICIOUS.
WHOLE FOODS.
At The Rawlioness we are committed to using only quality, local, fresh produce straight from the earth.
To get the best, healthiest, most nutritious, unrefined, non-pasteurized, preservative-free, pro-biotic-rich, pure, delicious whole foods you can find, you have to make it from scratch.
So that's what we do!
Our menu is a crafted blend of raw, slow-baked, gluten-free, fermented, plant-based items free of refined sugars, celebrating seasonal and sustainable produce.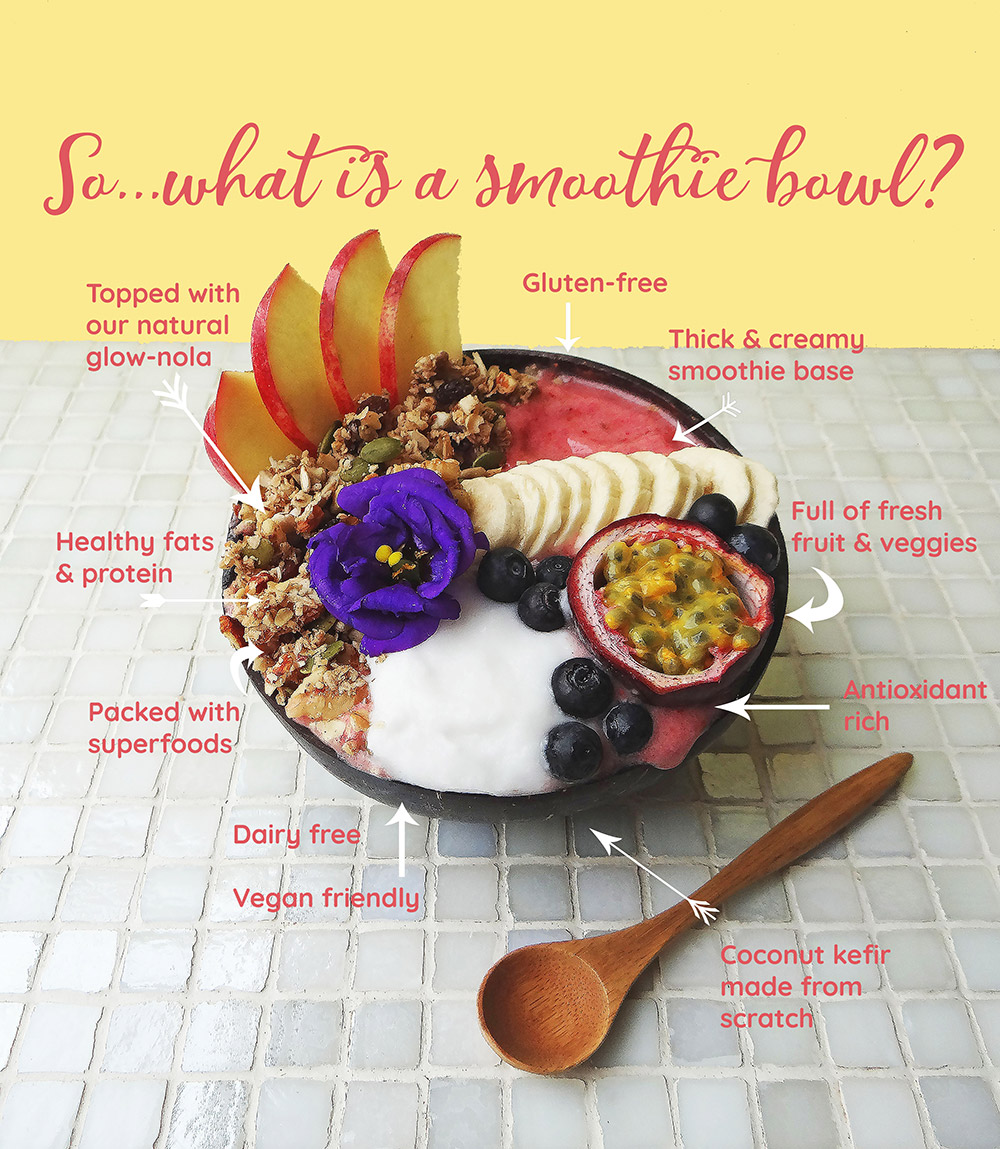 spinach. pineapple. aloe vera.
ginger. alkalizing blend.
coconut water. kombucha
mango. pineapple. coconut
mylk. fresh orange juice.
tropicana blend. kombucha
banana. vanilla protein.
avocado. blue majik. ocean blend.
apple. vanilla oat mylk.
peaches. carrots. ginger. turmeric.
immunity blend. fresh orange juice
acai. raspberries. peanut butter. pomegranate.
vanilla protein. dates. coconut water
strawberry. banana. coconut
kefir. dates. oat milk
banana. vanilla protein. cacao.
espresso. pink salt. almond butter.
cinnamon. almond milk
banana. oats. peanut butter.
hemp seeds. walnuts. almond mylk
mango. pineapple. coconut mylk.
fresh orange juice
strawberry. banana. dates. coconut
yoghurt. oat mylk
acai. charcoal. mixed berries.
banana. coconut water. glow-nola.
coconut kefir. cacao nibs
acai. peanut butter. banana.
coconut mylk. glow-nola. raw
caramel. coconut kefir. chopped nuts cacao nibs
pink pitaya. strawberry. banana.
coconut water. glow-nola. coconut.
fresh fruit. passionfruit
blueberries. banana. peanut butter.
apple. vanilla protein. coconut mylk.
coconut kefir. fresh fruit. chopped nuts
*MAKE ANY SMOOTHIE DAZED AND CONFUSED WITH A BOOST OF HEMP-DERIVED CBD
(seasonal selection)
– coconut bliss
– vanilla, rosewater chia
(seasonal selection in-store)
NOURISH – naturally fermented
ginger root
BEAUTIFY- wild fermented candy
cane beets, blueberries and
pomegranate
RESET – lemon. ginger.
maple & apple cider vinegar
INVIGORATE –
fragrantly fermented pineapple with cinnamon
Alchemy Mylks
(served warm, iced &/or naturally sweetened)
ALKALYZES – maca. matcha.
ashwagandha
SUPPORT – blue butterfly. ginger.
blue majik. cinnamon. cardamom.
kelp. guava
RADIATES – hibiscus. mangosteen.
blueberry. cranberry. strawberry.
beetroot. pink salt
WARMS – turmeric. ashwagandha.
cinnamon. ginger. maca. nutmeg. black pepper. pink salt
UNWIND – acai. macqui berry.
black goji berry. lavender
chaga coconut chai. ashwagandha + chill. gut love. rose schisandra glow. turmeric ginger tonic. mint cacao bliss.
(also available as part of our refillable program in-store)
rise. align. unwind
creamy cashew yogurt. house glow-nola. seasonal fruit
– salted peanut butter.
gluten-free oats. raspberries. banana. raw caramel. cacao nibs. peanuts
natural
seasonal fruit & chia
(ask for our daily selection in-store)

6.5
Bagels
(toasted to order)
chickpeas. peppers. pickles. capers. celery.
dill. toasted sunflower seeds. mayo. spinach
mixed greens. mayo. tomato bombs. coconut bacon. avocado. pesto
arugula. cashew cream cheese. smoked carrots. capers. dill.
gluten-free crust. organic tofu. hummus. garlic. olives.
sun-dried tomato. spinach. e.v.o.o
organic house greens. raw sunflower falafel. turmeric cauliflower. olives. cucumber. beetroot hummus. spiraled carrots. pomegranate. pickled onions. sprouts. creamy tahini dressing
organic house greens. roasted sweet potato. turmeric spiced quinoa. tomato bombs. cucumber. spiraled carrots. ginger kraut. radish. sprouts. toasted seed mix. almond butter tahini dressing.
organic house greens. bbq tamari tempeh. sun-dried tomato. pumpkin & hemp crusted cauliflower. avocado. crispy chickpeas. toasted seed mix. lemon. sprouts. light garlic dressing.
organic house greens. sesame baked tofu. mango avocado salsa. pickled onion. cucumber. slaw. edamame. tomatoes. radish. creamy balsamic dressing
VEGAN. GLUTEN-FREE. REFINED SUGAR-FREE.
We offer custom baby birthday cakes and desserts.
(Please email or call the store directly to discuss- notice is required)
Pre-Tea
(A bespoke pretty afternoon tea)
Pre-tea is a healthy goddess-inspired tea ceremony available on Sundays, or upon special request, featuring a beautiful board of mini savoury and sweet treats and accompanied by a choice of organic tea, kefir or seasonal kombucha.
(Reservation/pre-order $35pp)
Unbakery
Our handcrafted desserts rotate, with our constantly evolving menu – please call to confirm what goodies are in store.
| | |
| --- | --- |
| CHILI CHOC SALTED HEARTS | 6.0 |
| | |
| --- | --- |
| HEALING GINGER SQUARES | 6.0 |
| | |
| --- | --- |
| MANGO PINEAPPLE MOUSSE CAKE | 7.0 |
| | |
| --- | --- |
| COCO NICE CREAM SANDWICH | 6.5 |
W/ OAT/ ALMOND/COCONUT MYLK
OR HOUSE MADE NUT MYLK

+2.0
wild & organic chaga. reishi.
roasted dandelion root. roasted chicory root.
Crafted by Viriditas Herbal Products
double shot of espresso. ice.
vanilla coconut gelato. coconut mylk
sparkling seasonal kombucha.
vanilla coconut or blueberry lemonade gelato.
rainbow sprinkles
We are proud to serve 100% vegan,
Death In Venice Gelato.
Death in Venice produces local, sustainable and seasonal plant-based vegan gelato in unusual and innovative edgy flavours.
Our selection rotates with the seasons, but believe us when we say that every flavour is unique, and you don't want to miss out!
SEASONAL FLAVOURS:
Vanilla Almond Coconut
Blueberry Lavender Lemonade
Coconut Cold Brew Latte
Chocolate Sour Cherry
Raspberry Margarita
Mango Coconut Lime Leaf
Blackberry Earl Grey
Strawberry Thai Basil & Juniper